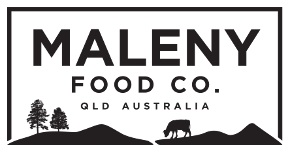 Cafe Assistant Manager
We are seeking an experienced supervisor/ team leader to manage a busy café, fromagerie and store. This is a hands-on role requiring a practical approach to leading a dynamic team who are passionate about who we are and what we do.
Maleny Food Co is an established artisan food producer located in Maleny, Queensland. Our gelato and sorbet has achieved critical acclaim and is stocked by restaurants, gelato shops, boutique grocers and cafes across the East Coast of Australia. Our own flagship café and store in Maleny is well known for deli style dining and catering, for it's well stocked fromagerie and for the delicious gelato and sorbet.
Applicants must have:
– a proven track record in managing teams in a hospitality environment
– an ability to work in a hands-on role as well as to direct the Team
– a skilled approach to customer service
– be highly motivated, adaptable and able to work well under pressure
– an ability to manage operational work flows between front and back of house
– knowledge of workplace safety practices
– good communication skills
This is an exciting opportunity for a talented individual who thrives in an environment that is dynamic and challenging. We as owners are passionate about our business, about the artisan products that we make, about our people and our customers.
If you interested in applying, please respond with your resume and a covering letter of no more than 300 words explaining why you would be an outstanding candidate.
This position is fulltime with shifts varying, including weekends and public holidays. Pay and conditions are negotiable.
Only shortlisted candidates will be contacted.
Apply Now